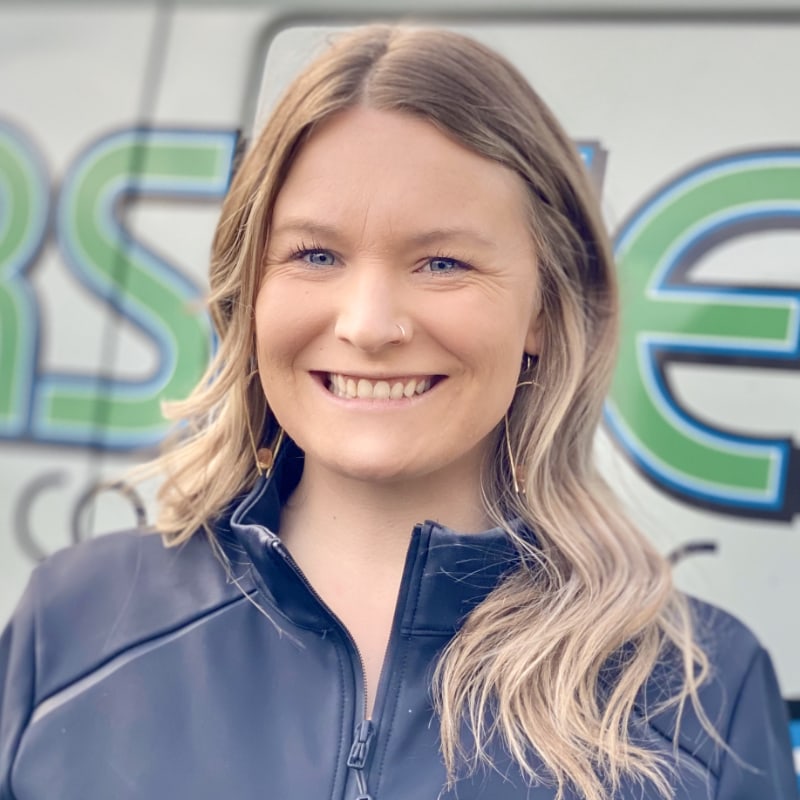 Jessica
Comfort Adviser
3 Reviews
Air Conditioner Installation in Bend, OR 97702
"All the team were professional and friendly. Attention to detail was first rate. They accommodated my concerns and the final price was as agreed to. Even did some extras such as noting an unconnected duct and capping it. I am very pleased and will use Diversified for all my HVAC needs."
- Steve R.
Gas Furnace Installation in Bend, OR 97702
"Jess and Diversified came highly recommended. We needed to replace our furnace and our previous maintenance vendor seemed only interested in up sells. Diversified was refreshingly different. We appreciated Jess' thoroughness, expertise, transparency and respectful manner. She offered different options and helped us zero in on what new furnace system would meet our needs and make us most comfortable. Installation went flawlessly. We love our Trane system including the App that allows us to adjust temp on the fly!"
- Rosemary S.
Diversified is the best
"Jess was a pro, start to finish, laid our fears to rest about affordability and got us the system we deserve. The Install crew was professional as well and we could not be happier with the finished product. But lets start at the top.
I had two bids two consider before, Jess showed up. The first thing she did was came ready to sell, which actually worried me, as I'm not fond of hard sells. But she never pushed, instead, She also came ready to work. She donned coveralls and went under our Manufactured home to check our HVAC cross-over, then showed me the photos. She did the "survey" asked a lot of questions, and then did then math in the field and came up with a system that was better by far than the entry level systems of the other bids, and almost as efficient as the expensive options showed by others. Then she also offered everything needed to get the maximum rebates from the utility company, including links emailed me to complete their forms, and a little over the phone hand holding. The fact is, it felt like the other guys just guess-ti-mated what we needed, and barely spent any time on it, what for us is an expensive decision.
Bottom line: best estimator/salesperson, best value for cost, best product, and hooked us up with 0% FINANCING! Diversified is the best."
- Jeffrey P.