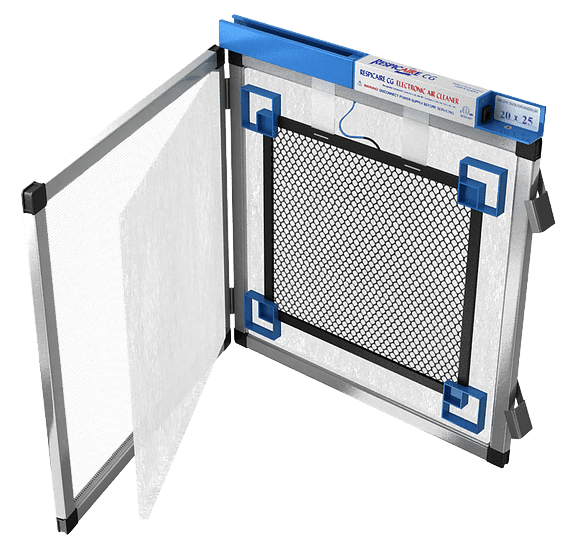 Respicaire Microclean 95®
The Respicaire MicroClean 95® is a new generation of Hybrid Polarized Media Air Cleaners that combine two processes to maximize air cleaning efficiency. The MicroClean 95® works on the principle of electro-magnetic attraction to remove harmful, airborne particulates from your indoor air. This includes particles as small as 0.3 microns.
MicroClean 95® features Slim Design that fits any one inch slot, return grill, filter rack or one inch housing of your central heating and cooling system.
The throw away & pleated filters available through large retail store not only create a high static pressure for you HVAC system but they also cost you more to heat and cool your home if not changed monthly.
The MicroClean 95 Air Cleaner is engineered and tested to maintain the efficiency of your equipment and keep the static pressure low! Moreover, this air cleaner is designed to capture the micro-particulates that throw away filters cannot.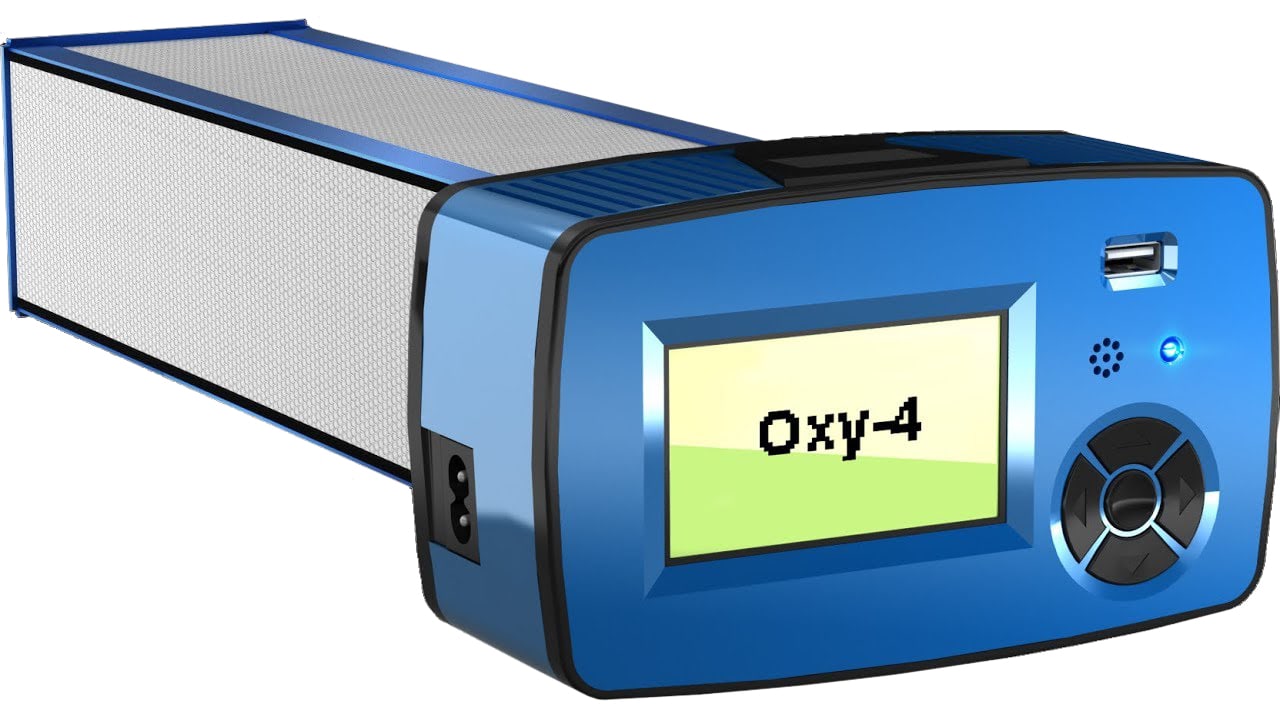 Respicaire Oxy 4 Purifier
The OXY 4® is an Advanced Active Ionic Oxidation Air Purifier that uses Ultra Violet light & catalytic reactions to create ionically charged airborne oxidizers. These highly effective oxidative air cleansers freely circulate throughout your home to help reduce and eliminate molds, virus, bacteria, microbes, odors and chemical VOC's (Volatile organic compounds). This means that airborne microbial including unwanted odors and chemical gases are unable to escape the oxidative cleansing action of the OXY 4®. It is particularly helpful for indoor environments that experience higher levels of humidity.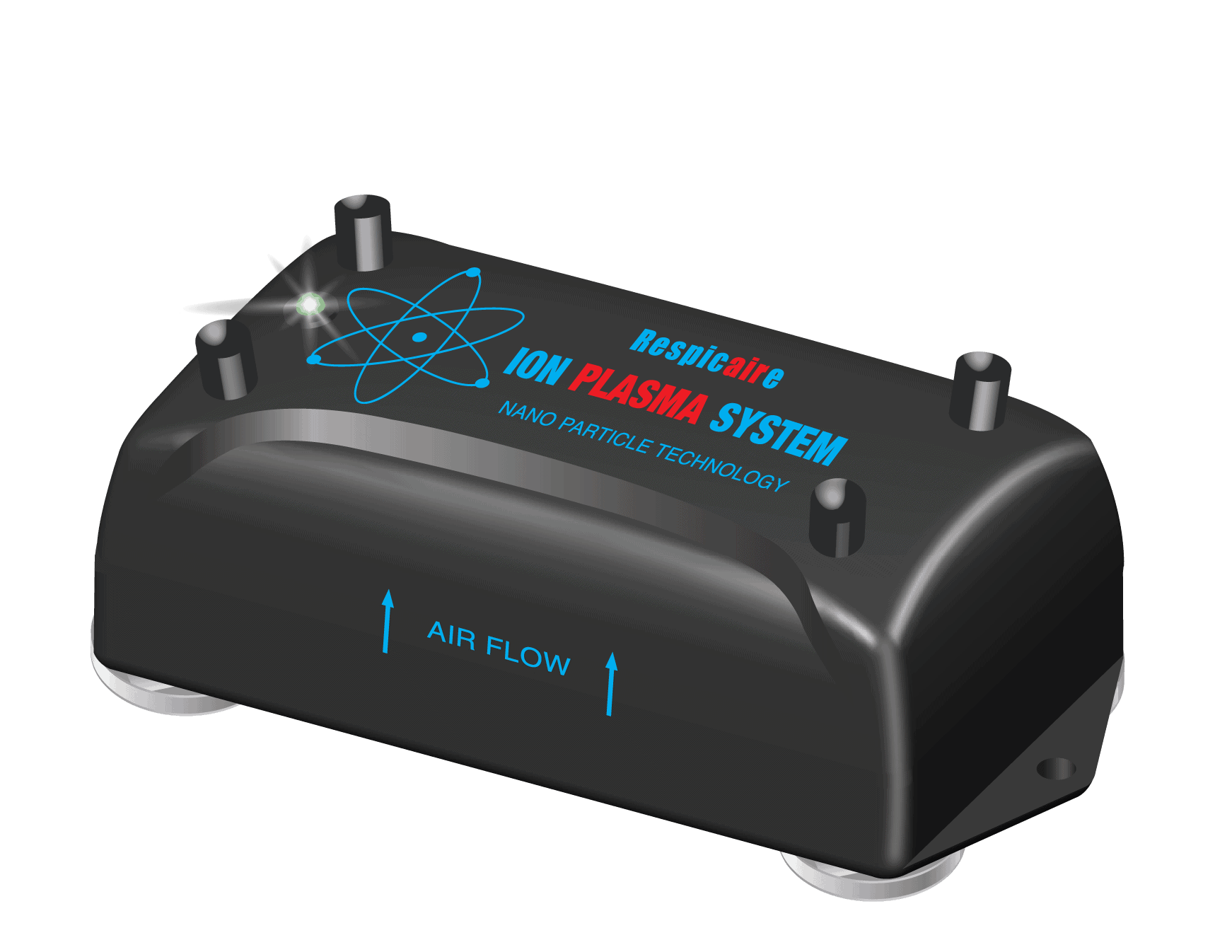 Respicaire NPI Ion Plasma Air Treatment System
The Respicaire NPI Ion Plasma Air Treatment System is an air enhancement device that features active ions to treat your indoor air. The Ion plasma systems are designed to be installed in your central heating & cooling system. The active ions help treat your indoor air around the clock. Moreover, these devices help control and prevent the buildup of contaminants on your evaporative coils.
FEATURES:
Affordable & effective air treatment solution
No replacement parts are required
4 Posts provide high output of negative and positive ions
The Bi-Polar Ionization aids the evaporative coil & helps prevent growth of biofilm
Helps treat some household odors as air recirculates through central HVAC systems
Respicaire NPI Quad-Pro Ion Plasma System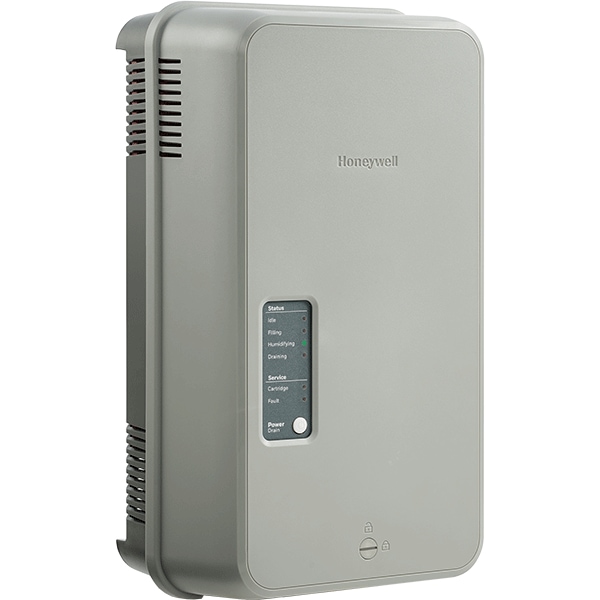 Honeywell Home Steam Humidifier
Air that is too dry soaks up moisture from everything it touches in your home – your woodwork, wood floors and furnishings – not to mention giving you dry skin, chapped lips and a jolt of static electricity. And air with too much moisture can cause condensation and frost on windows, which can damage your window frames. The Honeywell Electrode Humidifier takes those worries away through humidity levels that are just right. You'll enjoy healthier conditions, improved comfort and protected furnishings.
FEATURES:
Installed by your heating and cooling professional into your home's central heating and cooling system
Delivers humidification throughout your entire home
Reduces heating bills – humidifier air feels warmer, you'll be able to cut costs by turning your thermostat down
Includes a Honeywell HumidiPRO™ controller that automatically protects against window condensation and frost
Auto-adaptive technology in the electrode humidifier adapts to changing water conditions
Quiet operation means it won't interrupt your day-to-day activities
A dependable on-demand steam humidification solution
Allowing rapid installation and service
Only duct mountable solution enabling retrofit and new installation
Smallest product footprint allowing application flexibility