Diversified participated in a fundraising event for Cystic Fibrosis earlier this month.
The event was called Central Oregon Great Strides Walk and Diversified was one of seven teams that participated. We raised just under $21,000 to go towards fighting this disease.
Click to view their page with information.
Fundraising is ongoing and we encourage you to click on the link and participate in this worthy cause.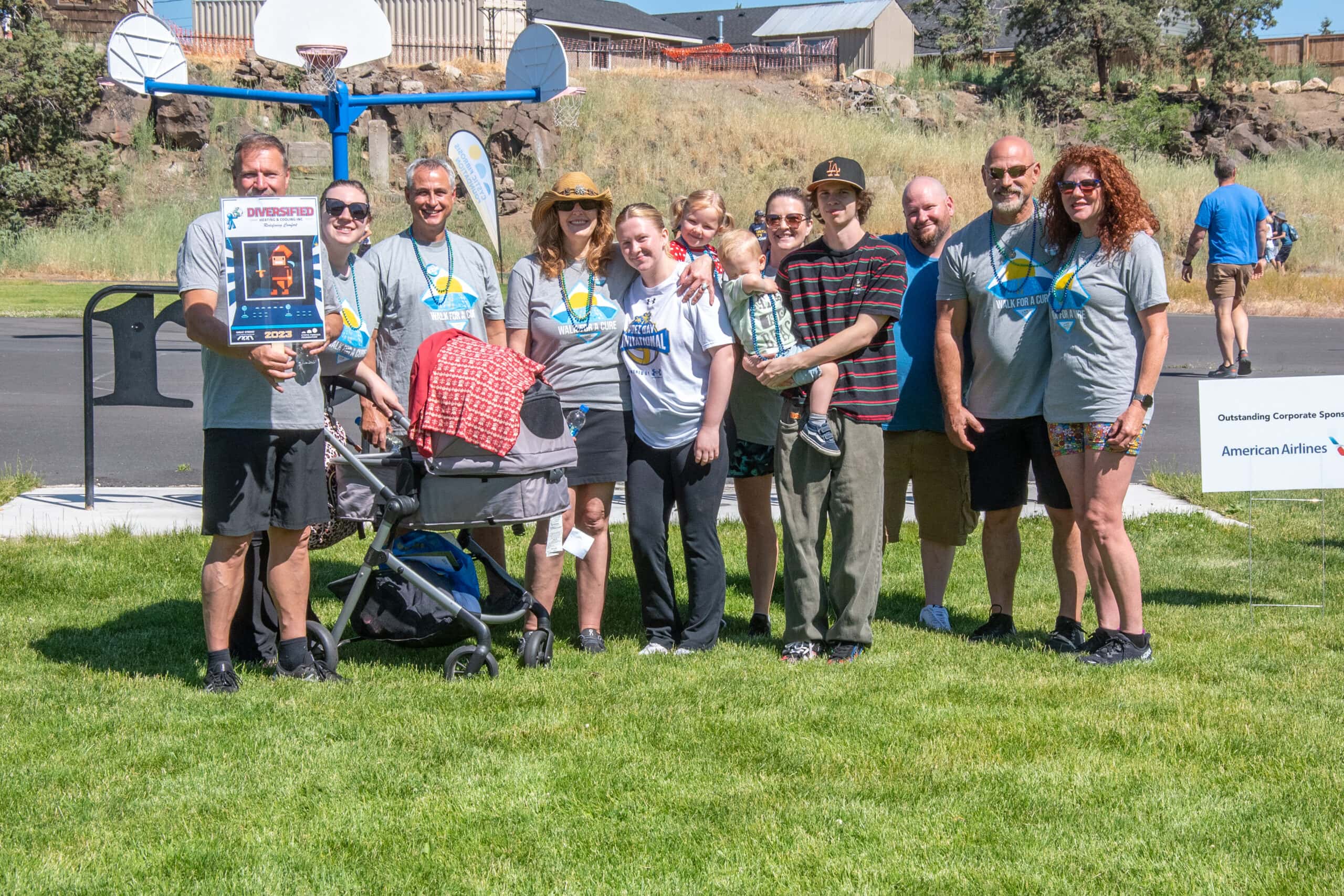 Family Gifted New Heating System Thanks to Diversified Heating & Cooling, NeighborImpact
Central Oregon—Diversified Heating and Cooling is a local, family-owned business offering a broad range of HVAC services to the tri-county area. Each year, the business receives a donated HVAC system from the manufacturing company, Trane. This year,Diversified Heating and Cooling chose to donate the system, along with installation and other repairs, to a local family in need.
"We wanted to help somebody," said Don Loveless, General Manager of Diversified Heating and Cooling.
To find this family, Loveless turned to NeighborImpact. Together, the organizations identified a family with a great need. The recipient is a single mother to three children.They live in an old, single-story, stick built home. The existing heating system was a radiant heat system in the ceiling, which was incredibly inefficient, expensive to run and uncomfortable.
"I went out there and looked and oh my gosh, it wasn't just a system she needed, she needed duct work and everything," said Loveless. "We ended up doing a huge project."
Determined to help even when the project was much bigger than imagined, Loveless and his crew went to work transforming the home's heating system in what became a three day project.Diversified Heating and Cooling installed an entire new duct system under the home, a two-ton Trane heat pump and a top notch thermostat—a total value of over $17,000."To go in and to see the person we're helping and how we're making a difference in their life—it feels good," said Loveless.
NeighborImpact and Diversified Heating and Cooling look forward to continuing their partnership, with hopes to donate to another family in need again next year.
To learn more about NeighborImpact, visit www.neighborimpact.org.
To learn more about Diversified Heating and Cooling, visit www.diversifiedheating.com.
About NeighborImpact: NeighborImpact is a private non-profit governed by a board of directors drawn from across the community. Since 1985, NeighborImpact has led the region in developing solutions and bringing resources to Crook, Deschutes and Jefferson counties and the Confederated Tribes of Warm Springs. We help meet the basic needs of Central Oregonians, build economic security and create a community where everyone thrives. NeighborImpact receives federal, state and local grants,foundation grants and donations from individuals and businesses in our community.
To learn more about NeighborImpact please visit www.neighborimpact.org.