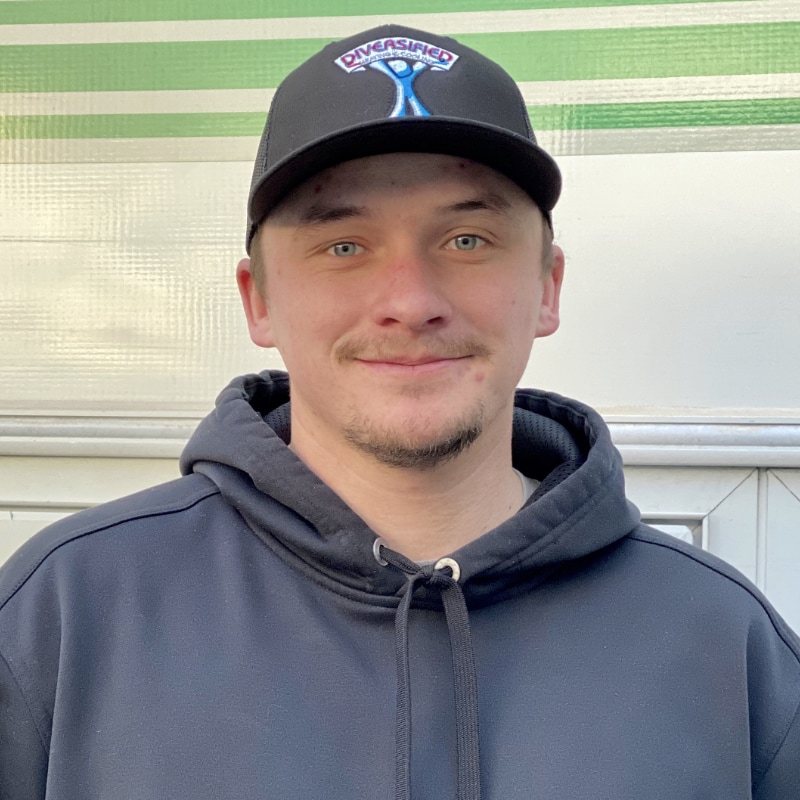 Travis
HVAC Installer
7 Reviews
Other Installation in Sisters, OR 97759
"Customer service nowadays has been non-existing for us until Diversified came to remove old ductwork, install new ductwork for our new heating/cooling system. With Travis at the helm it was done efficiently, quietly, neatly, and timely. He stayed focused on the job, but always answered questions at any time. His friendly personality is refreshing as is his admiration for Diversified. You've got an outstanding employee and a great representative for your company. Not many people appreciate the company they work for, but Travis does."
- Joyce B.
Heat Pump Installation in La Pine, OR 97739
"My installers were friendly and professional. Installed my heat pump, air handler and thermostat very efficiently in a couple hours. The electricians came at the exact right time and did their thing. Then my installers walked me through how to use the thermostat and clean the air filter. Very happy with the results!"
- David R.
Air Conditioner Installation in Bend, OR 97701
"I normally don't leave reviews but I thought it was necessary in this case. It started with Jess who came out to quote me on the different options. Jess was amazing, she was prompt, professional and made recommendations without trying to oversell me which I appreciated. After the install was complete she called the next day to see how things went. I had a new air conditioner furnace and electronic filter installed by Travis and Raul and they did an outstanding job their quality of workmanship was fantastic. They worked great together and you could tell they care about their work. I did not get 3 quotes like some do, I had done my research beforehand and after Jess gave me the quote I knew it was very fair. I want to thank Jess, Raul and Travis for an outstanding job. Also this shows me how good of company Diversified is based on how great their employees were. I have comfort knowing my family will be warm in the winter and cool in the summer for years to come. Thank You Diversified"
- Ty R.
Ductless Mini-Split Installation in Bend, OR 97703
"Travis managed our project on installation day. He effortlessly answered our questions and took care of our special requests, and I was very impressed with his professionalism, communication, and dedication to ensuring our project was done the right way, even if it meant taking time to figure out creative solutions and/or incurring extra work for him and his team. Overall, Travis and the team were a pleasure to work with, did a great job, and I couldn't have asked for a better experience."
- Marty B.
Ductless Mini-Split Installation in Madras, OR 97741
"Excellent customer service and super polite installers !"
- Tani H.
Ductless Mini-Split Installation in Prineville, OR 97754-8790
"The technicians were very efficient and polite. Their cleanup was top notch. I commend them for a job well done!"
- Janice S.
Heat Pump Installation in Redmond, OR 97756
"Extremely polite and professional! Travis appeared to be the leader of his crew and gave respectful and knowledgeable direction. Booties were always worn inside my home and I appreciated this. I was also given a patient and clear understanding of how to work my new thermostat. The customer service along with the installation was top notch!"
- Laura J.