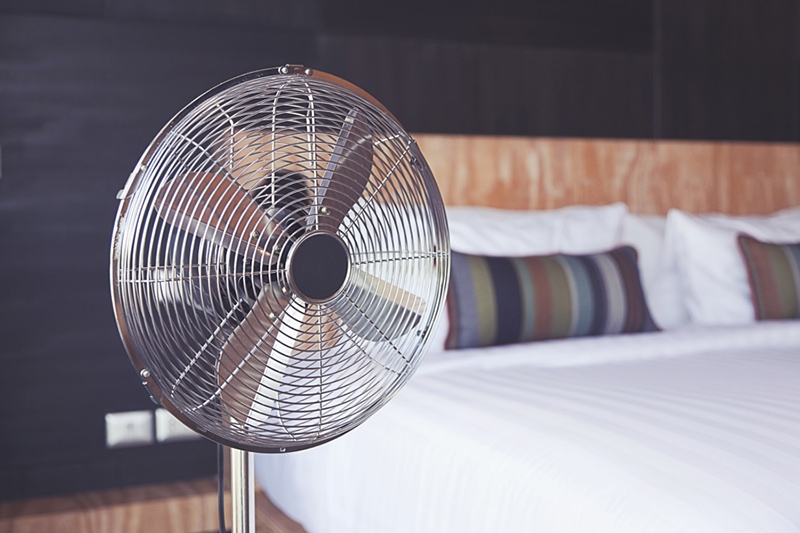 Think of your Oregon home as a battle zone when it comes to maintaining your indoor air quality (IAQ).
Dirt, dust, foul odors, bacteria, fungi, and other airborne pollutants are the enemies. They compromise your air quality to the point that longterm exposure can lead to illness. Nobody should have to struggle to breathe.
At Diversified Heating & Cooling, we will show you how to win the war! For over 30 years, our family-owned business has faithfully served residents and businesses in Bend and the surrounding areas. We believe in redefining comfort.
Battling Indoor Air Pollution
Most of us spend the vast majority of our day indoors—even more so now because of the COVID-19 pandemic. Yet, according to the US Environmental Protection Agency (EPA), the level of indoor pollutants in some areas are 2 to 5 times higher than typical outdoor concentrations.
Health effects associated with indoor air pollutants include:
Irritation of the eyes, nose, and throat.
Headaches, dizziness, and fatigue.
Respiratory diseases, heart disease, and cancer.
You need an army of purification warriors to destroy those indoor contaminants! Our team at Diversified can provide you with the necessary tools to protect your Bend home.
Air Scrubber by Aerus
Imagine having NASA on your side when you go to battle against indoor pollutants. Air Scrubber Plus is the only air cleaning technology on the market today awarded the prestigious Certified Space Technology Seal of Approval by the Space Foundation in cooperation with NASA. Astronauts trust this technology, and so should you!
How does Air Scrubber Plus work? Microscopic oxygen and water molecules in the air enter the purification unit, where an advanced oxidation process transforms these molecules into friendly yet powerful purification warriors. They rapidly seek and destroy fungi, mold, odor-causing bacteria, and other contaminants floating in the air.
This proven safe technology protects you and your loved ones around the clock. Hospitals, daycares, hotels, and many other facilities use this technology. You will sleep better and feel better while enjoying relief from asthma, allergies, and other respiratory issues.
Air Scrubber Plus is manufactured in the USA by Aerus, a leading technology company with over 90 years of history. Win the battle to protect the air you breathe!
Trane Air Cleaner
The Trane CleanEffects™ Air Cleaner packs a powerful punch when it comes to removing airborne particles from your Bend home. This revolutionary system uses patented air cleaning technology to remove up to an astounding 99.9 percent of airborne allergens from the air that passes through the filter.
It catches particles as small as 0.1 microns, making it eight times more effective than even the best high-efficiency particulate air (HEPA) room filters.
Your standard air cleaners have extremely dense filters designed to capture dust and other airborne particles. These filters are so dense, however, that they tend to restrict the airflow in your Bend home. This is called a pressure drop. The CleanEffects Air Cleaner has the lowest pressure drop with the highest efficiency possible available on the market today. The result is inviting fresh air.
The Trane CleanEffects Air Cleaner is certified as "Asthma & Allergy Friendly" by the Asthma and Allergy Foundation of America (AAFA). With more than 60 million Americans suffering from asthma and allergies, this certification offers peace of mind that you are purchasing a product scientifically proven to reduce exposure to asthma and allergy triggers.
Control Your Comfort Today!
Join the battle against allergens, mold, and other air pollutants that affect the air you breathe in Bend, OR. Call 541-323-1840 or request service online today with Diversified Heating & Cooling to learn more about our indoor air quality products and other services that can redefine your comfort.