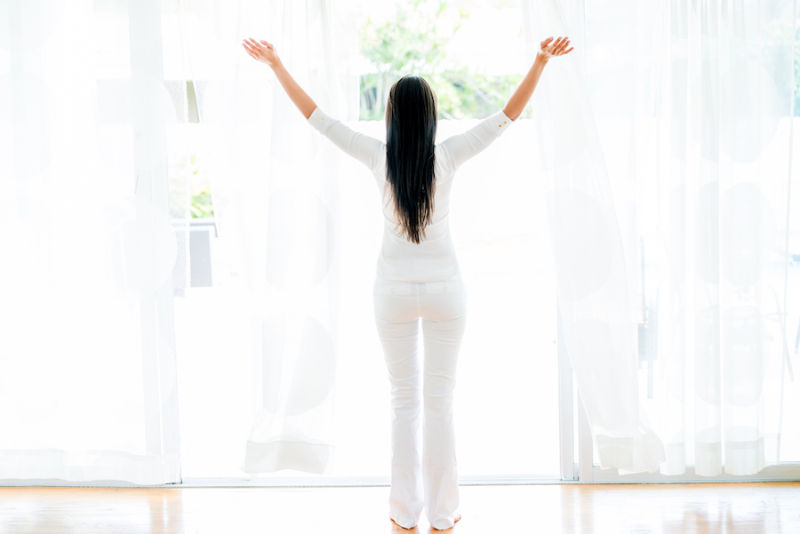 Lately, we've been getting a lot of questions about indoor air quality (IAQ). There is a growing public concern about airborne pollutants and illnesses—and understandably so.
The average American spends roughly 90 percent of their time indoors, according to the US Environmental Protection Agency (EPA). Yet, some pollutants are up to five times more concentrated indoors than the outdoor levels. 
That's why many of our Oregon neighbors want a product to fend off these microscopic contaminants that like to gather in homes. Different IAQ products can accomplish different goals. Air cleaners are preventative: they catch and filter out harmful particles. Humidifiers can help improve respiratory symptoms. 
Our team at Diversified Heating & Cooling is proud to bring only the finest air products to Bend and surrounding communities. Here are some of our most popular IAQ devices:
I-Wave R
Looking for a cutting-edge air cleaner that fights harmful particles using charged ions?
The I-Wave R is an ionizer air purifier that works alongside your air conditioner. A hard worker, the I-Wave R pumps out 160 million ions/cc, which is higher than any other ionizer you can buy. Using positively and negatively charged ions, the I-Wave R pulls harmful particles out of circulation without producing any ozone. This includes dust, mold, dander, smoke, bacteria, and viruses.
The first of its kind, the I-Wave R has self-cleaning technology and requires no maintenance. It cycles once every three days on its recommended factory setting. A specialist can mount it to your air ducts, or it can go under the fan in your air handler.
Honeywell Steam Humidifier
Want a whole-home steam humidifier that is efficient, simple to install, and easy to control?
The Honeywell Steam Humidifier uses scientific precision to add the right amount of humidity to your home. You can choose between a 9- or 12-gallon model. From there, a specialist will mount it in your ductwork. You can add a wireless adapter to control and monitor humidity levels on your thermostat.
The Honeywell Steam Humidifier is incredibly efficient and is quick to install, particularly compared to its competitors. It also works independently of your HVAC equipment, creating no compatibility issues.
Trane CleanEffects™ Air Cleaner
Interested in a state-of-the-art air cleaner, proven by Harvard researchers to filter out nearly all airborne particles?
The Trane CleanEffects™ Air Cleaner is eight times more effective than hospital-standard HEPA filters. Using microfibers, the CleanEffects filter catches 99.98 percent of airborne contaminants like dust, dander, pollens, viruses, and bacteria. No need to replace the filter—clean it once every six months to maintain its condition. 
Its superability to purify the air has earned it an Asthma & Allergy Friendly™ certification from the Asthma and Allergy Foundation of America. Also, the ultra-dense filter won't compromise your comfort—the low-pressure drop ensures perfect circulation and efficiency.
Schedule Service Today
Our team of specialists at Diversified Heating & Cooling is here to assist with your indoor air quality needs. Call our Bend, OR, office at (541) 323-1840 or request service online.