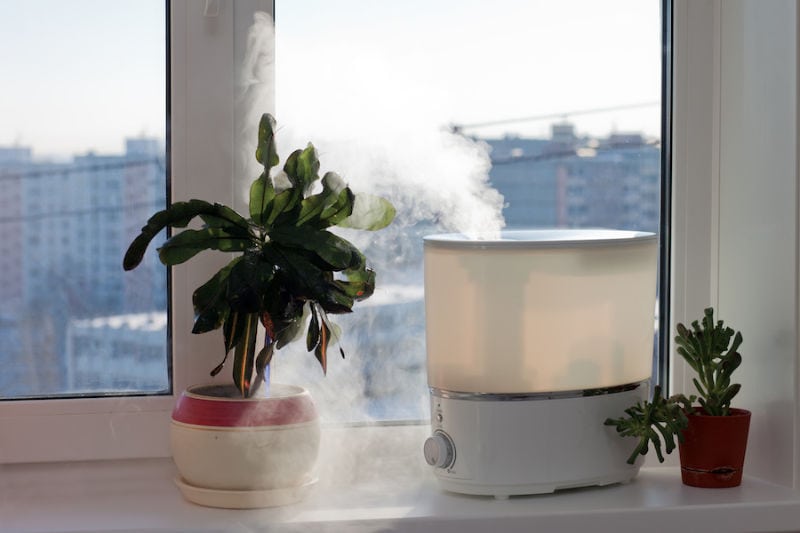 As the fall and winter seasons approach Bend homeowners, our thoughts turn to warm sweaters, cozy fireplaces, the holidays, and winter skiing and sledding expeditions. Unfortunately, the flip side of the cold weather is that it may bring colds, illness, and uncomfortably dry air. Many people also spend more time indoors during these months, which boosts the importance of indoor air quality to improve our overall health and help us recover more quickly if we do fall ill.
What Indoor Air Quality Issues Arise With Dry Air?
The ideal humidity level for homes is between 30 percent and 50 percent. When humidity levels fall in this range, your home's climate is comfortable and healthy. High humidity levels can encourage the growth of mold and fungus. Low humidity levels are also problematic.
Humidity that falls below 30 percent can lead to negative consequences. We are aware of the prolonged discomfort dry air can bring during cold and flu season. Dry air contributes to sore throats and makes it harder for your body to heal from respiratory illnesses. It may also lead to cracked skin, dry lips, nosebleeds, static electricity, and dehydration.
Low humidity levels can also encourage the spread of illness. The human body needs moisture to create mucus that helps to remove bacteria and virus from our nose and mouth before we get ill, and low humidity levels can hamper that process. Research sponsored by the US National Institutes of Health (NIH) shows that there is nearly always an increase in colds and flu when humidity levels drop because dry air promotes the spreading, survival, and catching of viruses.
In addition, if your home has wood floors, moldings, furniture, or musical instruments, low humidity levels can lead to irreparable damage.
How to Increase Humidity Levels
Homeowners have a wide variety of tools to combat dry air in winter. Some families may opt for the least expensive: basic ideas such as leaving bathroom doors open after showers, cooking more on the stove top, air-drying dishes and clothing, or placing bowls of water on heating registers. Improving your home's insulation can also help.
A wide variety of room humidifiers that use different technologies are available. Central humidifiers, evaporators, impeller humidifiers, steam vaporizers, and ultrasonic humidifiers all come with advantages and disadvantages. Most of these systems require daily refilling and cleaning as well as a weekly deep cleaning to ensure they do not add to your indoor air pollution problem by encouraging the growth of bacteria or mold within the system itself.
Invest in Whole-House Steam Humidifier
Today's technology allows Oregon homeowners to maintain a comfortable humidity level in their entire home for the entire winter season with whole-house steam humidifiers.
The Trane Steam Humidifier works to provide the correct amount of indoor moisture in all climates with all types of heating systems. The system has six different capabilities, which help it serve the humidity needs of homes up to 5,000 square feet. It operates independently of your home's heating system and utilizes remote mounting to provide flexibility in installation.

The Honeywell Home Steam Humidifier also operates independently from your HVAC system. The steam design gives homeowners an efficient way to humidify their homes using the least amount of water. This unit comes in 9- or 12-gallon capacity and can be simply installed through a small hole in your air duct network. This system comes with a digital humidity control, a reverse osmosis water treatment system, and the ability to communicate with a wireless outdoor sensor.

Call our expert professionals at Diversified Heating & Cooling in Bend, OR. We would love to tell you more about home humidity solutions that can help boost your indoor air quality this winter. Call us at 541-323-1840 or contact us online.