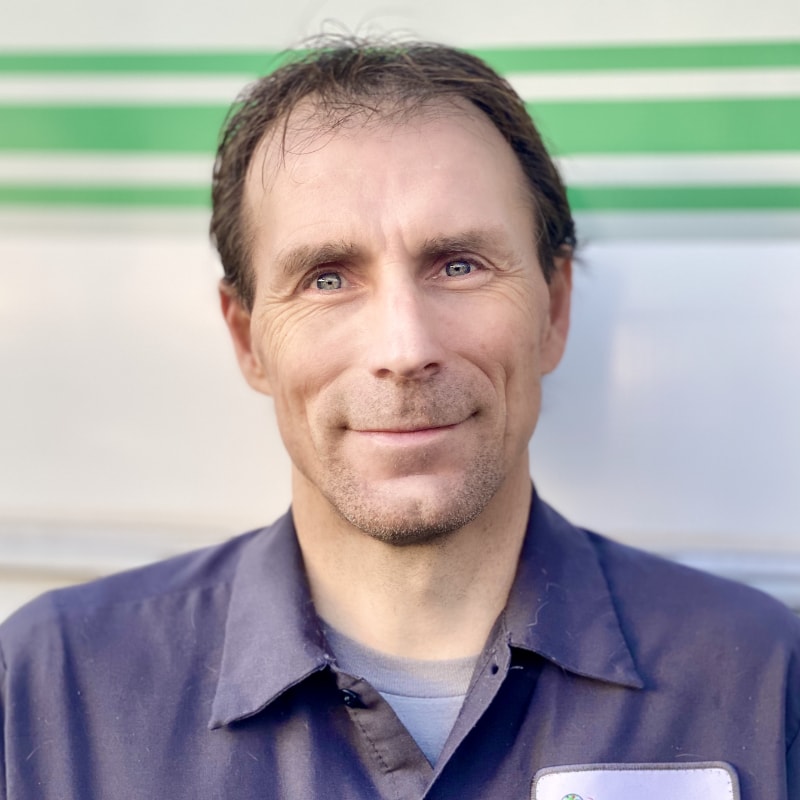 Duane
Service Technician
7 Reviews
Ductless Mini-Split Repair in Bend, OR 97701
"Duane replaced a pump in our ductless unit. He was prompt, courteous and explained what he was doing and why throughout the entire process. He cleaned up after he was done and left things better than they were when he got here!"
- Sue G.
Ductless Mini-Split Repair in Bend, OR 97701
"Duane was very courteous and kept us informed throughout the entire service process of the pump replacement. He cleaned up when he was done and left things better than he found them. I was very impressed!"
- Sue G.
Air Conditioner Repair in Bend, OR 97702
"This is the second time I've had Duane come out. He's great to work with, does what he can to get you up and running even when parts aren't immediately available (last time) and efficiently gets you up and running when parts are available. That was part of my decision to go back with Diversified again. I lucked out this time in that the parts he didn't have on hand were at the warehouse. He picked them up and got my AC up and running again quickly to deal with the 90+ heat."
- Michael G.
Whole-House Humidifier Installation in Redmond, OR 97756
"Duane came out and installed a whole house humidifier us for. He explained how the system would work with our furnace during the winter to increase the moisture in the air and reduce the static. He came back out a few months later to replace the cold air return damper motor in our attic. He was great~ very friendly, professional, courteous, and knowledgeable about the entire HVAC system. We've been using Diversified Heating & Cooling for years as they consistently provide great service and have a great staff."
- Kim Y.
Heat Pump Installation in Redmond, OR 97701
"The Diversified crew was amazing. On time, professional, and got my failed system replaced quickly before the Heat advisory started and we were in to 100+ temperatures for days on end. I am so thankful for this company and their amazing team. Thank you Don and Duane for your assistance and quick work installing a new and amazing system.
Chris"
- Christine W.
Heat Pump Maintenance in Bend, OR 97703
"Great customer service. Had extensive knowledge regarding the heat pump. Answered all of my questions and concerns."
- Lauren R.
Gas Furnace Repair in Bend, OR 97702
"Fast, friendly service. Will be using Diversified for all our heating and air conditioning needs"
- Michelle W.