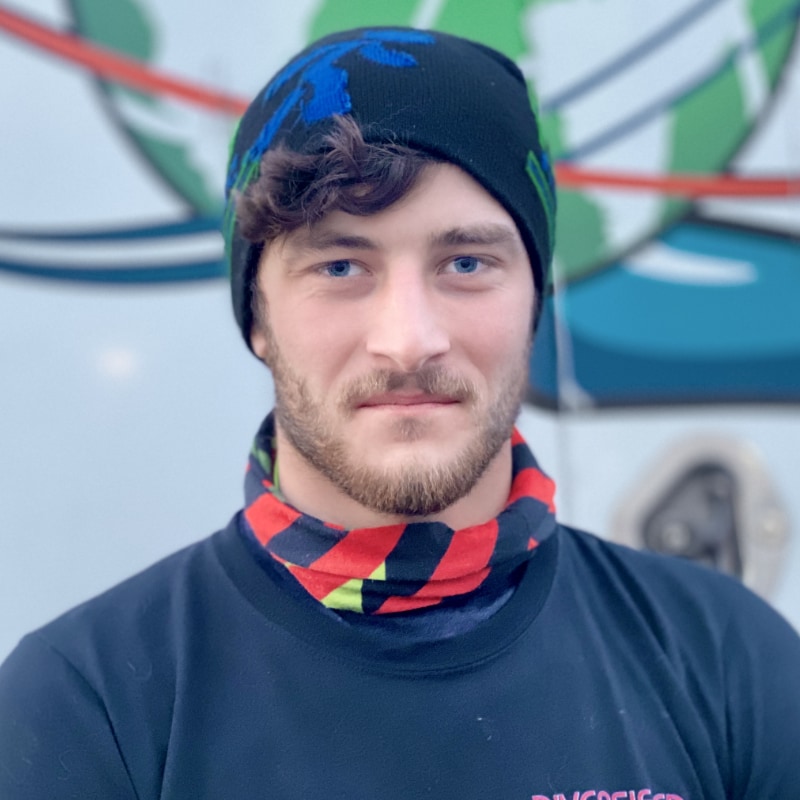 Tristan
HVAC Installer
8 Reviews
Gas Furnace Maintenance in Bend, OR 97703
"The company is great and their employees are reliable, timely, efficient and polite. I highly recommend this company for any of your cooling and heating needs. They service my heater and installed my Air Conditioning unit.
I think they're the best."
- Joan F.
Heat Pump Maintenance in Bend, OR 97702
"Tristan called ahead of arriving to alert us and was within the scheduled window. He was prompt, courteous and efficient. He asked if I had any questions or concerns and asked again when he had finished. Overall I am very satisfied with the service!"
- Bridget C.
Gas Fireplace Maintenance in Bend, OR 97702
"I enjoyed having Tristan as my tech today; he was very informative and persuasive, in a diplomatic way. I know more about how to keep the air in my home clean, and I'm getting a fan installed on my gas fireplace. Thank you!"
- Christina L.
Gas Furnace Maintenance in Bend, OR 97703
"After meeting Tristan last year, I requested him for our Annual Maintenance again. Tristan is knowledgeable and professional with a great attitude. He answered a ton of my questions and if he wasn't sure, he contacted someone on the Diversified team and got the answer. Tristan helped me understand how to operate our system more efficiently, effectively and without putting undo strain on the components. He's an asset to your team and a positive reflection on your company. There are many heating and cooling companies in Bend; having technicians like Tristan will set you apart from the others."
- Randy O.
Gas Furnace Maintenance in Bend, OR 9770
"Tristan (technician) was great – found and fixed a problem while doing a maintenance service on the furnace. He was cordial, prompt, explained well what had to be done and why, and fixed the problem. Highly recommend him and the company. Will definitely have them back on a regular basis."
- Rutherford H.
Other Maintenance in Bend, OR 97701
"Tristan came to our home to do an annual "checkup" on our A/C, gas furnace and gas fireplace. He was great! He was very personable and I appreciated his knowledge and experience. We are new to Diversified Heating & Cooling and I'm impressed with their excellent customer service, both in the office and out in the field. Good job!"
- Anne R.
Indoor Air Quality Installation in Bend, OR 97702
"Great team, providing great service with an air of casual expertise. I felt like both the products installed – an upgrade to my air filter system and fireplace blower – will add both comfort and additional value to our home and diversified helped choose the right products for our already installed furnace and fireplace. So happy we signed-up for regular maintenance and will be seeing your great team again soon.
Thanks so much!"
- Sam S.
Heat Pump Installation in Redmond, OR 97756
"Extremely polite and professional! Travis appeared to be the leader of his crew and gave respectful and knowledgeable direction. Booties were always worn inside my home and I appreciated this. I was also given a patient and clear understanding of how to work my new thermostat. The customer service along with the installation was top notch!"
- Laura J.