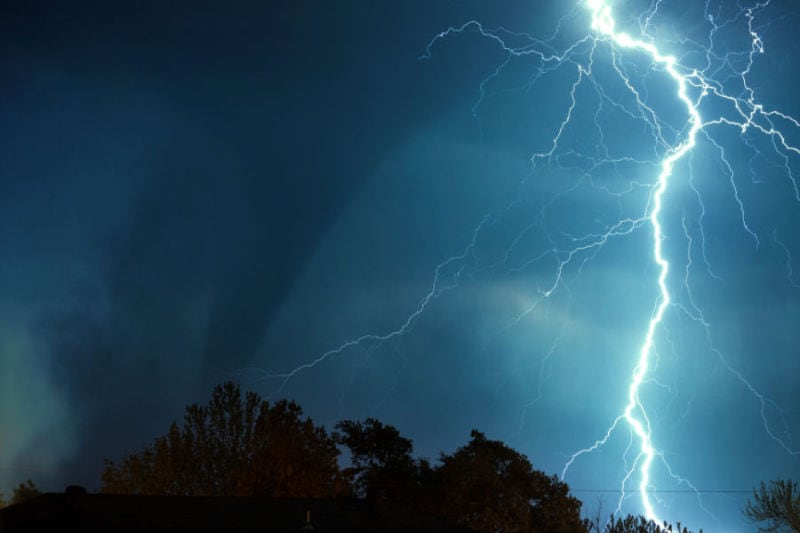 Are you concerned about lightning causing a power surge spike and wreaking havoc on your air conditioning system or heat pump in your Redmond home?
Have you noticed your heating, ventilation, and air conditioning (HVAC) system malfunctioning and turning on and off uncontrollably?
Power outages are inconvenient. According to the US Energy Information Administration (EIA), the average duration of an outage caused by events like hurricanes, wildfires, and severe storms was twice as long in 2017 compared to previous years. A surge or brownout can cause early failure of your heating and cooling system.
Don't let power surges or brownouts lead to a reduced equipment service life or an expensive repair. Be proactive to prevent compromising the health and efficiency of your HVAC system. You can avoid damage to your HVAC system by taking preventative measures, and our Diversified Heating & Cooling professionals can provide the assistance you need.
If the damage has already occurred, our experts can help by providing a thorough HVAC inspection and handling any necessary repairs. Just give us a call! To prevent this in the future, we offer surge protector installation and replacement. This will help ensure your air conditioning system or heat pump will remain unaffected by any power surges or sudden voltage changes in your Oregon home.
What Is a Surge Protector?
A whole-house surge protector connects to your home's electrical service box, blocking excess current from traveling through your electrical current. Instead, the excess current is safely diverted into the ground through the surge protector's grounding connection.
Not all power surges or brownouts pose a significant threat to your HVAC equipment. But there's no guarantee your devices will be safe from even a relatively small power surge. It's best to take precautions because power surges of any size can result in problems. The possibility is always there, and nobody wants to deal with the frustration and repairs to correct the issue.
How Do Surge Protectors Help Your Air Conditioner or Heat Pump?
Opting for surge protector installation or replacement is beneficial and offers protection for your equipment. Surge protectors detect and redirect currents to keep your air conditioning system or heat pump safe from harm. This protection is critical to keep all of your heating and cooling components working efficiently for the duration of their life span.
Protecting your systems from exposure to extremely high and low voltages keeps your equipment running efficiently for years to come without wearing out prematurely. In addition, you can save money due to a reduced risk for repairs and early replacement of your entire system.
We Can Install Your Surge Protector and Keep Your Heating and Cooling Systems Safe
When it comes to protecting your home's heating and cooling equipment from power surges and brownouts in Redmond, OR, there's no better company to trust than Diversified Heating & Cooling. We are here to help keep you and your HVAC equipment safe. Give our team of professionals a call for help today at 541-323-1840 or request service online, and we will reach out to you.